Introduction:
Polyetherimide (PEI) resin , with excellent thermal and electrical properties, creep resistance, hydrolysis resistance, high temperature stability, good dimensional stability, has found widespread applications in various fields. Recently, T&T INDUSTRY GROUP LTD. optimized the physical form of the PEI materials, so that its some performance could be better played.
The transformation from pellets to powder does not change any of the original mechanical, thermal and electrical properties of the PEI except the shape.
In particular, milled PEI powder with a grain diameter ranging from 100 to 500 mesh has gained prominence as a reliable coating material for 3D printer plate beds and in Selective Laser Sintering (SLS) processes. This article explores the application fields of PEI powder, its production and processing methods, and highlights the key characteristics of PEI and PEI powder.
PEI Powder Application Fields:
PEI powder exhibits a wide range of desirable properties, making it suitable for diverse applications. In the realm of 3D printing, PEI powder has excellent performance in both powder coated sheet of 3D printer and SLS 3D printing.
a) Metal Surface Coating: PEI powder is used as a coating material for metal surfaces due to its exceptional thermal and electrical properties, creep resistance, hydrolysis resistance, and high-temperature capability. It provides an effective barrier against corrosion, chemical exposure, and electrical conductivity, making it ideal for various industrial applications.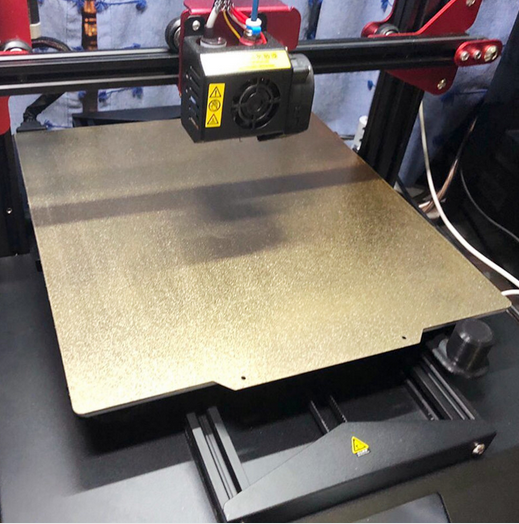 The most common product of PEI powder is 3D coating satin spring steel sheet, it can be applied onto the 3D printer plate bed using various techniques, including spray coating, electrostatic powder deposition, or powder spreading methods, depending on the specific requirements of the application.
Prusa Polymers a.s. as one of our company's PEI powder user, use our PEI powder coating their Prusa spring steel sheet, the Prusa powder coated sheet has been highly recognized in the 3D coating industry and has a considerable market share.
PEI coating, offers the following advantages to the PEI powder coated spring steel sheet:
Easy to print; Easy to release by bending and popping it off; Easy to maintain;
Double sided textured PEI powder coated spring steel sheet, double use;
Genuine PEI coating, no more 3M masking tape, no more glue stick;
Chemical Resistance and Durability, compatibility with various printing materials, long service life;
High-Temperature capability, enabling the use of advanced engineering polymers and thermoplastics.
T&T INDUSTRY GROUP LTD. could supply the powder coated PEI sheet now, we have five sizes of the PEI powder coated spring steel sheet, they are: 180*180, 220*220, 210*210, 235*235, 310*310, could be suitable for multiple 3D printer models from different manufacture. And we could supply the customized sizes for the special requirement.
b) SLS 3D Printing: In SLS technology, PEI powder with a grain diameter of 300 mesh can be employed as a raw material for manufacturing parts directly. Through selective laser sintering, the powdered PEI particles can be fused together layer by layer, enabling the creation of complex and high-performance 3D printed objects.
One of our customers from Auckland University of Technology, who researches SLS 3D printing technology, made an academic paper on the feasibility of using PEI powder as SLS 3D printing, relying on PEI powder provided by our company (Galaxy Chemical Technology Co., Ltd. mentioned in the page 2). It through the appearance , fluidity of PEI powder provided by our company, describes the applicability of the PEI powder to do SLS, they used our PEI powder to do SLS 3D printing, more technical details for the SLS 3D printing please refer to the paper.
[Document] Polyetherimide powders as material alternatives for selective laser-sintering components for aerospace applications.pdf
PEI Powder Production and Processing:
The production of PEI powder involves milling PEI pellets or granules into a fine powder form. Our grain diameter of the milled powder typically ranges from 100 to 500 mesh, providing versatility in terms of PEI coating applications and SLS 3D printing processes.
During processing, it is important to ensure proper handling and control of particle size distribution to achieve desired powder coating properties.
The following are the test reports on particle size distribution of two sizes PEI powder milled by our company.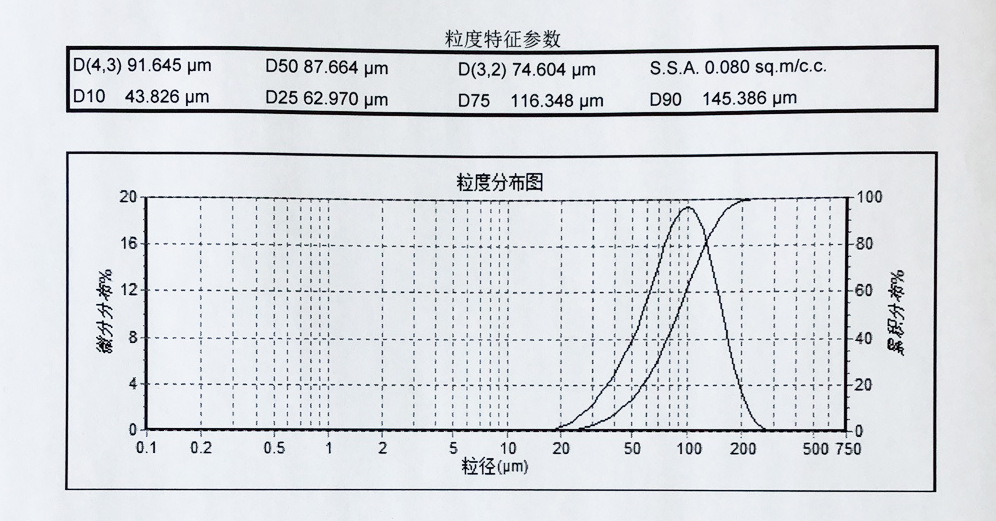 Different particle size powder, the advantage of withdrawal is different. The PEI powder from 100-250 mesh coated on the surface of metal sheet, could increase the graininess of the surface of the object and produce a frosted effect, and the finer PEI powder from 300-500 mesh could make the surface of the coated sheet more smooth and silky.
PEI Powder Characterization:
PEI, in powdered state, exhibits a range of advantageous characteristics that contribute to its widespread usage:
a) Excellent Thermal and Electrical Properties: PEI powder possesses exceptional thermal stability, allowing it to withstand high temperatures up to 150°C for extended periods. high-temperature resistance of PEI powder is an intelligent choice for 3D coating. It remains stable and retains its mechanical properties even at elevated temperatures, allowing for reliable printing of materials that require higher print build plate temperatures. This smart attribute expands the versatility of the 3D printer, enabling the use of advanced engineering polymers and thermoplastics.
b) Chemical Resistance and Durability: PEI powder exhibits excellent creep and chemical Resistance resistance, maintaining dimensional stability even under long-term mechanical stress. PEI powder coating for 3D printer spring steel sheet exhibits exceptional chemical resistance, ensuring compatibility with a wide range of filaments and printing materials. It withstands repeated exposure to solvents, cleaning agents, and various filament types, maintaining its integrity and longevity. This smart feature reduces the need for frequent reapplication of the coating, saving time and resources in maintaining the printer bed.
Conclusion:
Milled PEI powder, with its unique combination of properties, has emerged as a versatile 3D coating solution for 3D printer build plate and SLS processes. As the demand for advanced PEI coating and additive manufacturing continues to grow, the utilization of PEI powder coating is expected to expand further, providing innovative solutions for diverse applications.
Write at the end, if you have any interested in the PEI powder or the PEI powder coated sheet, please leave your contact information, we will share you more detailed information and provide you with technical support.